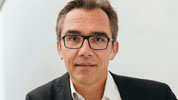 "Biophotonics Diagnostics has set itself the goal of developing and marketing innovative solutions for Raman spectroscopy. Demanding Raman spectroscopy applications such as process monitoring or infection diagnostics can be processed more easily and reliably thanks to our products. Artificial intelligence applied to Raman data is an essential key here."
Prof. Dr. Jürgen Popp
Scientific Director Leibniz Institute for Photonic Technology and co-founder of Biophotonics Diagnostics
Our way to a convenient system for Raman-based analysis and diagnosis
Biophotonics Diagnostics is the result of a successful collaboration between the Leibniz Institute for Photonic Technologies Jena (IPHT), the Friedrich Schiller University Jena, the University Hospital Jena and the Berlin-based company mibic GmbH & Co. KG. In this research alliance, the technological basis of the optical pathogen and resistance diagnostics RamanBioAssay and the AI-based software for different spectral photonic systems were developed with the support of the Federal Ministry of Education and Research (BMBF).